Are you getting enough quality time with your husband?  Do you have regular date nights? Do you have time to talk to each other after the children go to bed?  Of course, we'd like to answer "yes!" to all of these questions, but the reality is that it can be a struggle to get that quality time. Between work schedules, parenting schedules, and the demands of daily life obligations, our relationships can often fall to the bottom of our list of priorities.  Don't let that happen! Having a strong foundation with our partner is especially important in a stepfamily because we need that foundation, built on love, trust, and quality time, to give us the strength to handle day-to-day challenges.  However, you might need to get creative in order to get that quality time for your relationship.
Maximizing Quality Time
In my case, getting creative involved mixing work with pleasure. I had to travel to Seattle recently for an international conference for educators.  I was actually presenting in three different sessions during the conference, so I was furiously preparing my materials and talks before the trip.  Since I had been so busy recently with working my full-time job and working on The Stepmom Project, I felt like I had been neglecting my husband. Why not combine both? I thought to myself.  I could get my presentations out of the way during the week and then have my husband fly up and we could spend a romantic weekend in Seattle.  The more I thought about it, the more and more I liked the idea.  I pictured us walking the rain-soaked streets, huddled together under an umbrella, and exploring the market near the waterfront.  For me, living in hot, dry Phoenix, this sounded like a novel idea. So I booked a ticket for my husband, and we made plans for our romantic weekend getaway.
Sticking Together in Seattle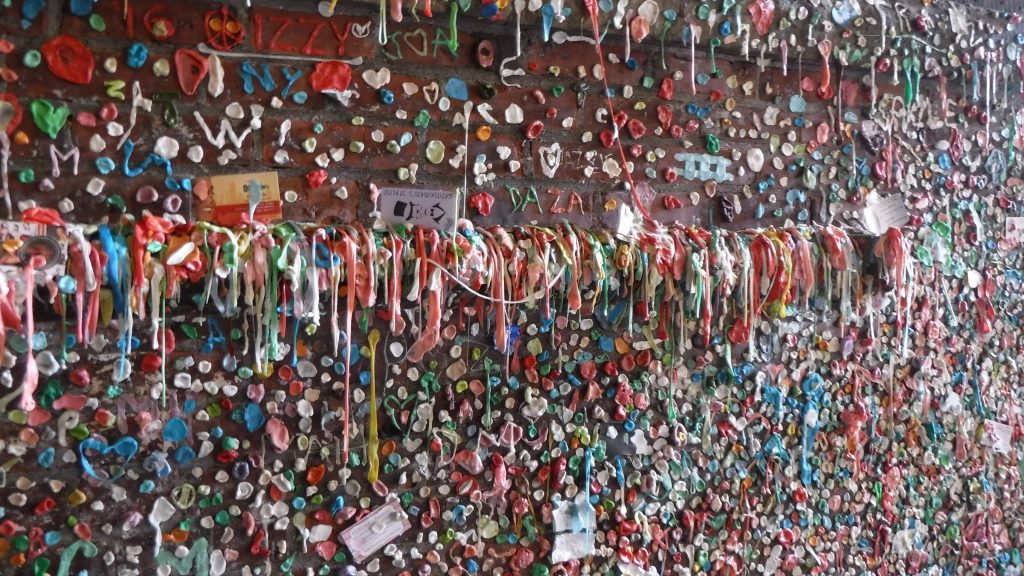 On our first night together, we went to Marrakesh Moroccan restaurant, which was definitely more than just a restaurant. It was a new experience for both of us! We sat on cushions around a low table, and the waiter started by bringing over a kettle of water to pour over our hands to wash them before we started eating.  We had a five-course meal, full of exotic dishes that we had never tried, but the best part was we used our hands to eat! Have you tried eating a plate-sized flaky pastry filled with beef and topped with powdered sugar with your fingers? Or a salad, with eggplant, tomatoes, and other vegetables, chopped up and waiting to be paired with homemade bread? I had never eaten with my hands like that, and it took a while to lose my inhibitions enough and not worry about getting messy to dig in and start eating. Actually, I was laughing so hard at how my husband was grabbing the food, putting it into his mouth, and having half of it fall out again on the plate, that powdered sugar was flying out of my mouth and falling on our jeans. Oops!
After we enjoyed the main part of our meal, the waiter brought the kettle again and then a sweet dessert to our table and poured hot Moroccan mint tea for us, which was a real treat.  Even the pouring of the mint tea from a fancy silver kettle with designs on it was like an art form. The waiter poured it from quite a distance over the cups, with us looking on in awe as he effortlessly poured it perfectly into our relatively small glasses.
We ended up spending over two hours there; laughing over the fact that we were the first to arrive at 5:00 pm. (I might have been a little excited about going there!)  That was just the first night, but we spent the rest of the weekend doing whatever we liked, cozying up in the room, watching HGTV, exploring the sights of the city, and trying new restaurants.
Some highlights from our trip…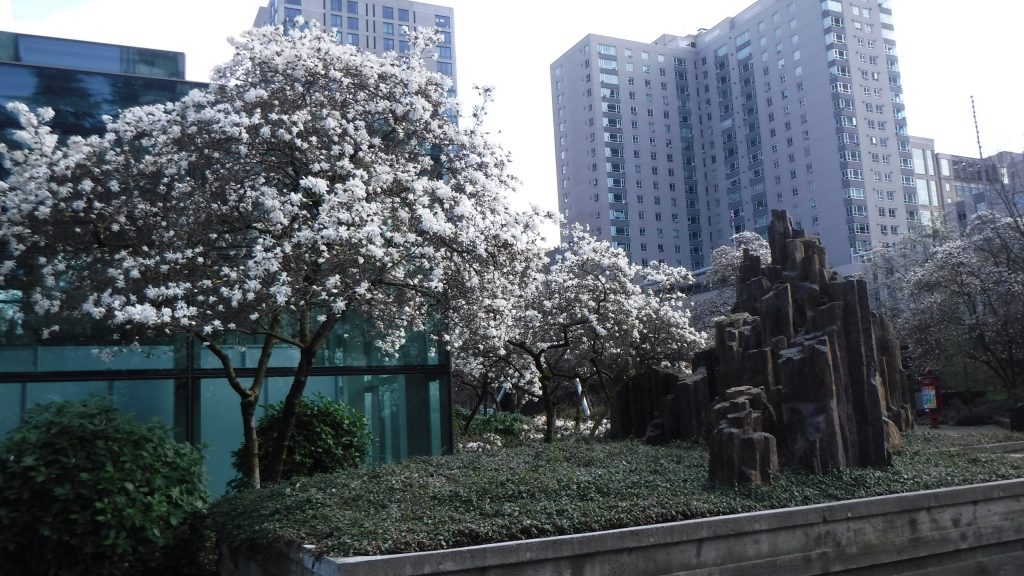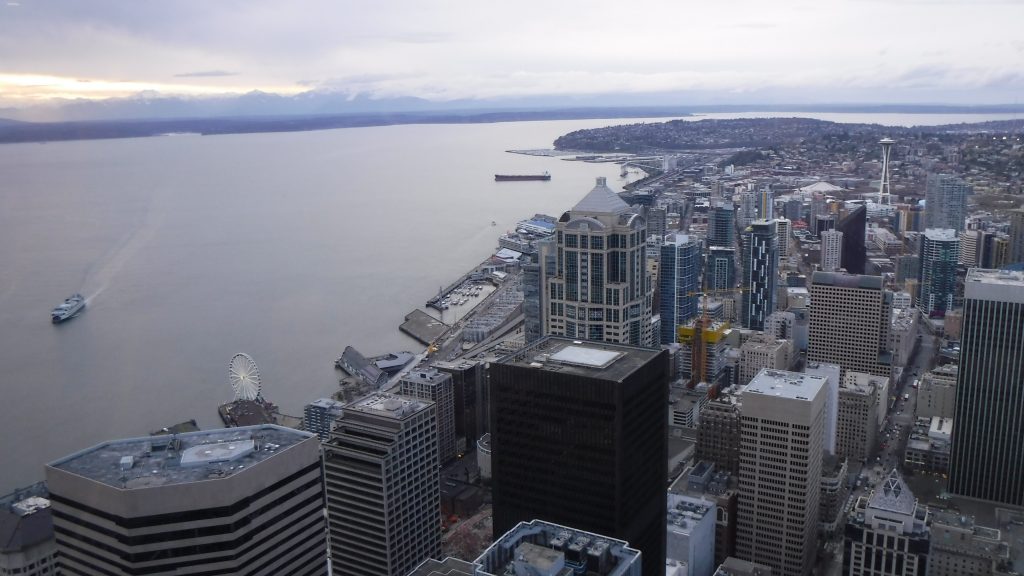 Every minute counts
We had the best time together, and we left Seattle feeling relaxed and rejuvenated. Even though it was a quick weekend getaway, it was worth every minute we enjoyed together. So, my question to you is: when can you set aside some precious time with your husband?  Where can you go together?  While a weekend getaway is wonderful, a few hours spent together at home is just as precious.  You might need to get inventive in how you carve out that time, but start planning it!
I'd like to hear about your date night or weekend getaways! Where do you like to go? What do you like to do? Share your ideas or pictures in the comments!
Comments
comments