Stepmom Bootcamp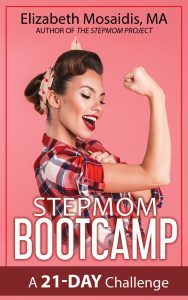 Take action to make your stepfamily life better one step at a time by engaging in a 21-day stepmom boot camp. Through research and practice, Elizabeth Mosaidis has designed a program that will challenge you and help you transform your stepmom life. By completing readings, daily challenges, and reflections, you will gain a better understanding of yourself as a stepmom. You will walk away with inner peace, greater clarity on your stepmom role, and a vision for your life in the future. All you need is the commitment to follow through on this 21-day challenge, and you will experience an improvement in your stepmom life. Get started today! Click HERE to purchase your copy!
The Stepmom Project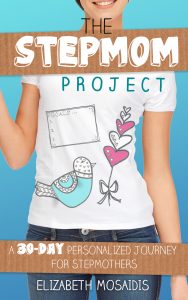 Written with the childless or childfree stepmom in mind, this book will help you reflect on your role and experiment with ideas to improve your relationship with your spouse and stepchildren. Journal-style prompts, doodles, readings, reflection pieces, and action items have been combined into an easily digestible 30-day format designed to help stepmoms navigate their role in as little as 15 minutes a day. When you reach the end of this personalized journey, you will have a better understanding of yourself as a stepmom and how you fit in with your family. Tuck the book in your purse and take it out to read, reflect, or share a story with someone else. It's not a solitary journey! Click HERE to purchase your copy.
About the Author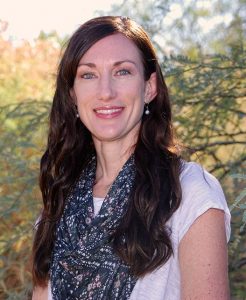 Elizabeth Mosaidis, MA, is a Stepfamily Foundation Certified Coach and has been a professional educator in several countries for over fifteen years. Elizabeth is also a Certified Resilience Professional through the Trauma Institute International. Her lifelong passion is to empower others through knowledge, self-exploration, and coaching methods.