Stepmoms, how often do you spoil or indulge yourself? If your answer is not very often, then it's time you changed that! I have my own guilty pleasure and that happens to be subscription boxes! I get Birchboxes, Sparkle Hustle Grow boxes, and FabFitFun seasonal boxes.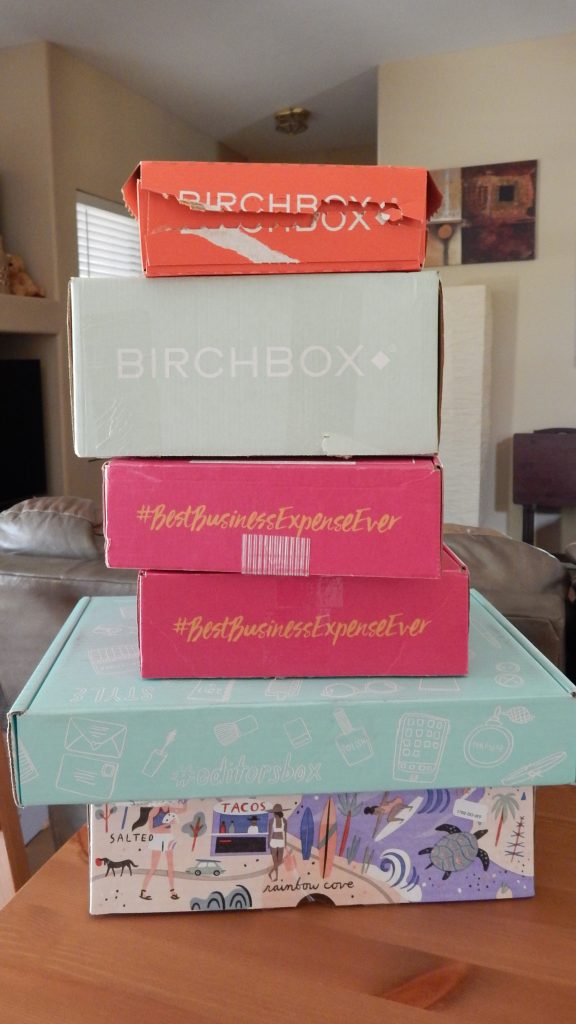 I love trying new things, especially things that I might never have picked out on my own.  Oddly enough, I find that all sorts of things that I use or enjoy on a regular basis originated from a subscription box.
Since I don't take the time to go shopping very often, I look at my subscription box habit as a way to find new books or stuff without actually leaving the house. Someone else picks it out for me and it's delivered to my door. Oh, and I get to be surprised each time I open one of the boxes! What could be better than that?!
After I open it, I spend the month or the season, in the case of FabFitFun, enjoying whatever I got. I like to think of it as self-care time, whether it's reading a book or putting on a facial mask. Here's a video of my Fall 2017 FabFitfun box:
Interested in getting your own box?
FabFitFun is a seasonal box subscription with a variety of full-size items. It even comes with a subscription to FabFitFun TV, where you have access to an online library of workouts that range from yoga to hula hooping to interval training. You'll never get bored with your workouts and it's all included when you subscribe to the box! It's $49.95 for each box and the boxes come out 4 times a year, for each season. You can cancel at any time. Click here to sign up.
Sparkle Hustle Grow is a monthly subscription box for female entrepreneurs. Every box has a book, an online training, and a few items to help you grow your business. (Spoiler: each box usually has really cute office supplies, too!) It's $39.95 a month, and you can skip a month or cancel at anytime. Click HERE if you'd like to reserve your own box! 
Shine Text is not a subscription box, but it's a subscription text service and it's absolutely free! What is it? Shine Texts sends inspirational texts each day to help you reach your goals. I love to read my daily text in the morning as I'm having my coffee. Want to try it out?  Click HERE and sign up in less than 2 minutes.
What kind of subscription boxes do you love? Have any recommendations? Share in the comments!
Note: This blog post contains affiliate links, which means that I may earn free boxes if you purchase or sign up for boxes using the links above.
Comments
comments